An Introduction to the Company
The Rigiflex story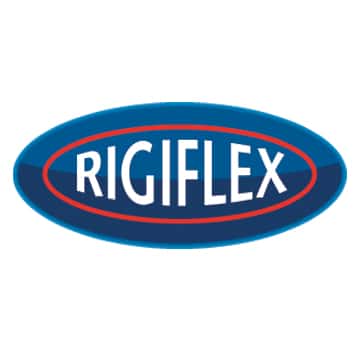 Rigiflex has gained an enviable name in the boating world. This is no surprise considering Rigiflex was founded as a subsidiary of the famous Jeanneau group whose reputation for reliable quality products is second to none!
In august 2014 Rototec Engineering bought Rigiflex with all its patents, moulds and distribution network with the aim of boosting the existing range of products on offer.
Rototec Engineering specialises in roto-moulding and was already well known in boat-making circles, being a leading manufacturer of catamaran and kayak hulls along with pedalos.
> Find out more about the Rigiflex story
Our team
Led by Carole Rodrigues de Barros, who has a wealth of experience in the roto-moulding industry, the Rigiflex team has embarked on a range of new products that have got industry tongues wagging. Every member of the team is passionate about boats and we channel this enthusiasm and technical expertise into the products we make for you. Quality control and excellent customer service are central to our operation.
Rigiflex wants to support all their clients and help them get the most from our products, whether they are used professionally or for sport and relaxation!
Our values
Our business is more than just making and selling boats. We attach a particular importance to customer service. Quality, reliability, great service and respecting deadlines are the standards by which we judge our business. We know that our clients are our ambassadors on the water!
We want our customers to be able to cruise in safety and comfort and to enjoy the products we make. As a result, we work in close collaboration with all our customers and strive to always give them the best possible service.
Top quality manufacturing processes
Rigiflex is a company that specialises in roto-moulding. All our craft are built at Miniac-Morvan in the Ille-et-Vilaine department in Brittany, France. Our boats are made from either single or double skinned polyethylene depending on the model. Our team have more than 20 years' experience in the moulding industry.
We insist on the very highest standards of manufacturing and offer a 2 year warranty with all our products. Our product developers are always looking to innovate and improve in order to ensure the products we make are the best in the industry.
> To learn more about our manufacturing processes
Our vision and future challenges
Our team love a new challenge but never forget our core values of great product quality and first class customer service. We work in dynamic markets and closely monitor the latest trends. Maintaining production standards is very important but we also need to be able to meet the market demands of our retailers.
We are currently working on developing our sales infrastructure and creating systems that let us respond even quicker to customer needs. Key to this improvement is looking to enlarge and evolve our products and ranges.
Take our latest Aqua Black Bass and more recently the Aqua Black Bass Boat as examples. Both boats have been developed by listening to our customers and are designed expressly to meet their needs. We have more projects like these in development and we will tell you more in due course on our website and through our Facebook page, which is kept regularly up to date.